Between the veils
Sensual Embodied Dance ®
"

Thank you Christine for creating a space of humility from which to dance, to be vulnerable and to simply just be, and to witness this openness in others as well. This is how I want to live my life. "
— Cindy Darabi - Director - Sylph Circus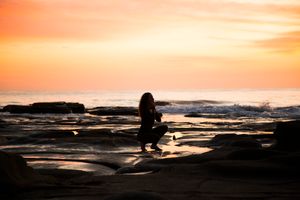 This is an embodied dance class for Women, all women.  For every body type, no experience required. 
Come just as you are, and leave feeling more vibrantly alive and comfortable in your own skin. 
When we let go of our busy minds, unwind the tension in our bodies, and awaken our senses to the aliveness within, we can rest into our own presence, and give space for the unfolding, of that which seeks to dance through us. 
The Class Follows the Sensual Embodied Dance® Methodology, developed by Holly Wodetzki.  It includes guided movement and Devotional Erotic Dance sequences, group embodiment and relational practices, free dance, and an integration process. 
This is an invitation to experience the rapture of being danced from within!
"

I came to dance between the veils with an open heart and mind. Not knowing what to expect and allowing myself to be guided by Christine and my own heart. The invitation to explore the way my body moves and expresses itself was done in such safety and love - with a hint of cheek. The balance was perfect. The name resonates as I felt transported to dancing in a tent with my sisters - softly, gently, passionately. Thank you Christine. My heart and body needs this. Highly recommended. All the stars!"
— Lyndal Regent - Womens' Wisdom Guide
"

I am so grateful for the wonderful dance. I'm still feeling the glow! It was filled with creative tension - I found myself stretching past my comfort zone many times. So good for expanding and healing beyond limiting beliefs. Thankyou for your expert and gentle facilitation. Love and grateful blessings. Highly recommended!"
— Heather Price - Shamanic Path and Practice
There are no upcoming events right now.